Our office is located in Granada on Calle la Libertad, one-and-a-half blocks from the Parque Central, towards the lake, on the left hand side of the street. The building is cream and brown – the third building from the corner. You will see our sign on the doorway and helping hands on the wall.

By email you can contact us at: [email protected]
Our postal mailing address is:
La Esperanza Granada,
Calle Libertad, #307,
Una y media cuadras al lago,
Granada, Nicaragua.
Checks/Cheques should be mailed to:
La Esperanza Granada
c/o Rachel Goldman Sklar
2111 Latham St., #219
Mountain View, California 94040
U.S.A.
If you require a U.S.A. tax deduction please write the check to Institute of Central American Studies, or I.C.A.S. with 'for La Esperanza Granada' in the byline.
By telephone you can contact us in Nicaragua at +(505) 8913-8946 which will reach our Operations Officer, Pauline Jackson, or +(505) 8398-8069 or +(505) 5841-8677  or +(505) 2552-8520 which are our office telephones.
We have no fax number.
You can make a donation by using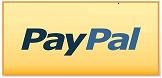 also.