We started our university intern program at the beginning of 2008. To qualify for this program, which pairs a university scholarship with long term volunteer work, young Nicaraguans must have completed their high school education and be prepared to give 6 hours of their time each day to helping in the schools.  We affectionately call these interns who work in our office and the schools 'Ayudantes', which means helpers in Spanish.
This is double boost for the future of the children, as it not only provides higher education, but also sets a role model for the young children in the schools and gives them hope as to what they may achieve. Ayudantes have to be punctual, positive, and responsible young people. They are expected to achieve good results in their chosen university courses and bring their reports to our office to be forwarded to their sponsors on a regular basis. They will also be expected to write to their sponsors at regular intervals describing their progress. They receive a monthly stipend to help cover their living costs and university fees.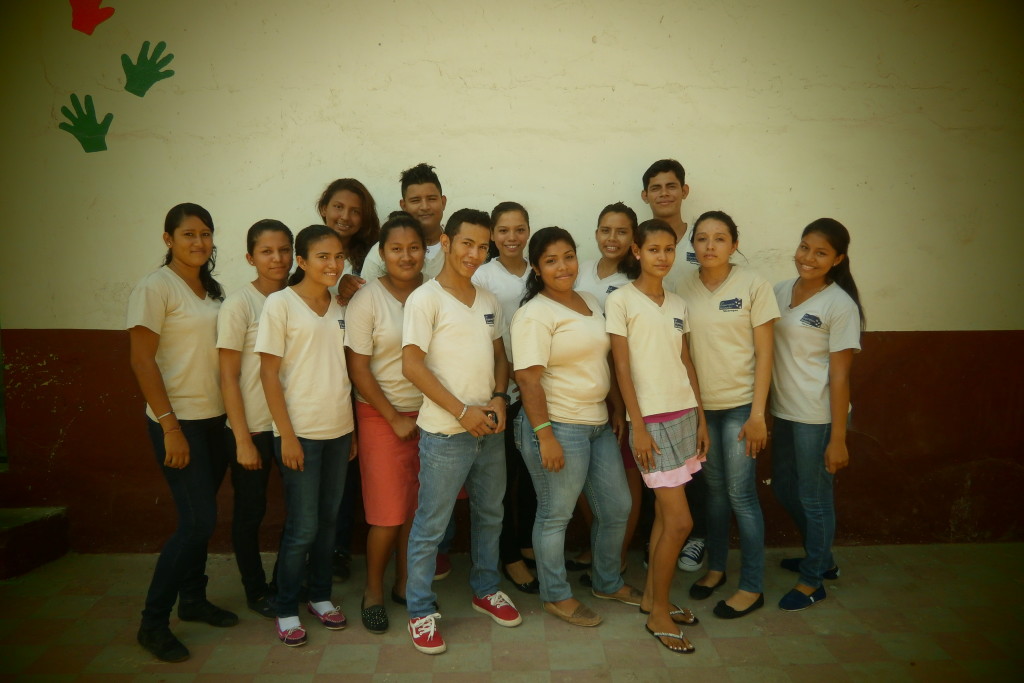 Most of the time, the "Ayudantes" are working alongside our international volunteers. Their role in the organization is vital as they are the link between volunteers and the teachers, the children, and the communities. Their local knowledge and experience give valuable support to new volunteers.