Donors and friends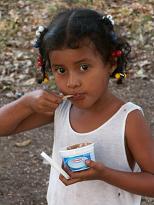 Since La Esperanza Granada first started in Granada, Nicaragua in 2002, warm hearted people from around the world have become friends of the organization.
Some have come to know of the organization when they have visited Granada, some through our website, and some through former or future volunteers. Many have contributed sums of money, both large and small, and many have contributed goods. Others have helped with ideas and suggestions; all have helped with their good wishes.
We are not tied to any foundation, political group, or church. All of the friends of the organization along with all of the wonderful volunteers are what makes La Esperanza Granada exist. We are happy to accept donations and use them for the purpose that you have chosen, and will follow through with photos and updates, as well as our thanks.