Financial partners:
The central goal of the Institute for Central American Studies is to encourage dialogue, mutual trade and cultural exchange between the peoples of the United States and Central America through educational and charitable activities for the mutual benefit of all parties. The Institute for Central American Studies works to accomplish its goals by coordinating and supporting the activities of various projects. To that end, ICAS created a project called, "Friends of La Esperanza" to forward its mission and further support La Esperanza Granada.

Donors sending funds to ICAS/Friends of La Esperanza can receive a U.S. tax deduction.  Thanks to the generosity of ICAS's Board of Directors, 100% of donations reach the communities we support.

Please see their website for more information and other projects that they support.

NICA-FRIENDS was started in The Netherlands following a visit to Nicaragua by Ton Hendrix and Carla Holthuis early in 2013.  After seeing first hand the plight of the schoolchildren in Nicaragua and visiting the schools Ton and Carla determined they would help.  They have now set up a fully registered tax deductible charity in The Netherlands whose goal is to raise funds to assist and improve education in Nicaragua.  We are fortunate that they have chosen to partner with La Esperanza Granada, and are able to receive funds on our behalf.
The Nicaragua Forum, in Heidelberg, Germany, has existed for many years, and is run by a committed group of volunteers.  Their mission is to

give support to Nicaraguan projects, and raise awareness of the needs for development to improve the future of Nicaraguan people. 
Donors sending funds to La Esperanza Granada through Nicaragua Forum can receive a tax deduction in Germany.
Please see their website for more information and other projects that they support. 
Educational Support and Building Partners: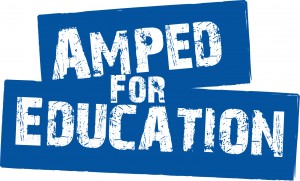 Amped for Education was founded in 2009 with the goal of fostering educational opportunities for children living in poverty all over the world. The mission of Amped is the creation of classrooms, schools, and educational infrastructure in regions without these resources, therefore enriching the lives of entire communities. Of special interest to Amped is the development of secondary education programs in these areas. While primary education in Nicaragua is free and largely available, attendance and funding drops significantly after the sixth grade – the point at which learning transforms from a passive process to an active one, when children develop the critical thinking skills to prepare them for educational and professional success.
Amped, in concert with La Esperanza Granada and other international charitable organizations, worked to help open the secondary school in Nueva Esperanza, an area of Pantanal, a barrio of Granada, in February 2012. The school serves Nueva Esperanza providing continuing education to the older children of the community, mere feet from the bustling neighborhood primary school, La Nueva Esperanza. School uniforms, mandatory for all students, are provided through the sponsorship fund to which Amped contributes.
We believe that anything is possible with enough initiative, coordination, and input from the community. These simple tenets have guided Amped through its initial project and will continue to inspire our dedicated team in the many opportunities ahead.
Amped for Education is a non-profit organization whose funds come entirely from grants and individual donations. Learn more about us at www.ampedforeducation.org.
We are really happy to be working in collaboration with Amped- they initiated the idea of building a high school here, and we joined forces to work together towards a common goal.

The Pulsera Project is a nonprofit organization that began in 2009 when a group of friends traveling in Central America discovered a community of young artisans in the foothills of Nicaragua. The youths had learned to weave colorful handwoven bracelets (or "pulseras" in Spanish) while living on the streets and in shelters, but had no market to sell their artwork in Nicaragua. Wanting to help their new friends, a few of the travelers returned to the U.S. with handfuls of pulseras to sell on behalf of the young artists.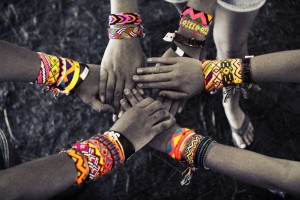 Three years later, student volunteers and teachers in 40 states have helped the Pulsera Project to "Color the World" with this beautiful Nicaraguan artwork. Over 200 school communities have united around a simple idea—that by sharing art, knowledge, and ideas across cultural lines, we can all help create a more just and colorful world. Students empower many Nicaraguans, but they also experience the rich and colorful vibes that a slice of Nicaraguan culture can bring into their own lives. The Pulsera Project is truly an adventure in sharing, one where we recognize that we all have much to learn from one another despite our cultural or socioeconomic differences.
The Pulsera Project works with dozens of Nicaraguan artists, empowering them with sustainable, fair-trade jobs and opportunities to pursue education and brighter futures through new economic opportunities. All proceeds from pulsera sales are then used to support many different programs in Nicaragua, especially ones that recognize the value of economic empowerment over aid —-from scholarships, micro-loans, and donations to progressive organizations working in Nicaragua, such as the Solar Women of Totogalpa and La Esperanza Granada. If you'd like to find out more about the Pulsera Project you can visit www.pulseraproject.org or www.facebook.com/pulseraproject.
Selling bracelets in your school or college through Project Pulsera is a great way to raise funds for La Esperanza Granada.  We are so happy that Project Pulsera has chosen to partner with us and give their support to the education of children here.

Builders Beyond Borders is celebrating it's 20th Anniversary this year with some 350+ members.  Our mission statement is Building character, responsibility and leadership by engaging high school students in local and global community service.
Our international projects are completed in just nine days, but B3 works all year long to build a better world. Our local projects are scheduled throughout the year, while our international projects take place during February, March, and April.
Following is an outline of the basic details of the B3 program: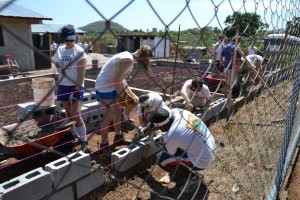 Fundraise – Students must raise approximately 85% of their share of program expenses including building materials, airfare, and accommodations
Volunteer – In order to meet our local service requirement, students must volunteer with their team on local projects scheduled throughout the year. By volunteering on our local projects, students develop a relationship with their team and address issues concerning our neighborhoods.
Inspire – As an international organization, B3 and its students are representatives of the US. Through cultural exchange and cooperation, we offer hope, friendship, and assistance to communities in need.
Build! – During their school break, students travel to a developing nation in order to help a community in need. Teams will live and work alongside their host community to develop, repair, or build a new facility that will transform lives. We build sustinable facilities that address the struggles of the community, be it a school, aqueduct, or medical clinic. The work is varied and physical, from setting block to digging trenches, but, as in all aspects of the program, students will be supplied with all the knowledge and tools they need to succeed.
Share – After the project is complete, the work isn't done. We hope that students will share this experience, continue volunteering outside of the program, and help others see the importance of volunteerism.
We were very fortunate to be chosen as a partner for two of B3's  Nicaraguan projects in 2012.  Four teams visited, P.A.C., Bamigos, C4 and Equipo Cambio, together they built five classrooms for high school, including a technical classroom, in Nueva Esperanza Secondaria and Pablo Antonio Cuadra schools.
For more information visit their website: www.buildersbeyondborders.org
Atos Origin (Third World Fund)
The Body Shop Foundation (http://thebodyshopfoundation.org/)

Westfield State University (http://www.westfield.ma.edu/)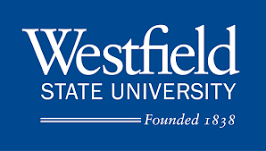 ---
These are some of the websites that help connect La Esperanza Granada with volunteers from around the world, helping to make our work possible: