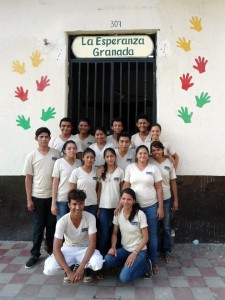 Although the majority of our volunteer work focuses on the primary school level, we believe we can give these young people a chance to continue their education. One of the reasons only some 60% of Nicaraguan children complete primary school, is that they don't expect to be able to afford high school or even dream of university.
By offering the opportunity for students to attend high school and scholarships for university, we are giving these young people an achievable goal to aim for.
We have two levels of sponsorship:
Both sponsorship options involve a five-year commitment, with payments made once a year. By sponsoring one of our students, you are fulfilling dreams and thus making a real difference in these young people's lives.
For more details on each of these programs, please follow the links above.
Interested?
Please write us an email at [email protected] or apply by completing the form for High school sponsorship or University sponsorship